_TARO BACKPACK
Background
My design focus when creating an industrial grade backpack is to align functionality and personal style, using an unconventional combination of materials that can create a unique harmony of colors and textures.
Outcome



The Taro Backpack is an urban, commuter rolltop backpack. The bag features a waterproof, canvas and nylon main compartment, reversible padded straps, integrated padded laptop sleeve, fabric bluetooth side speaker, and slide-release buckle compression straps.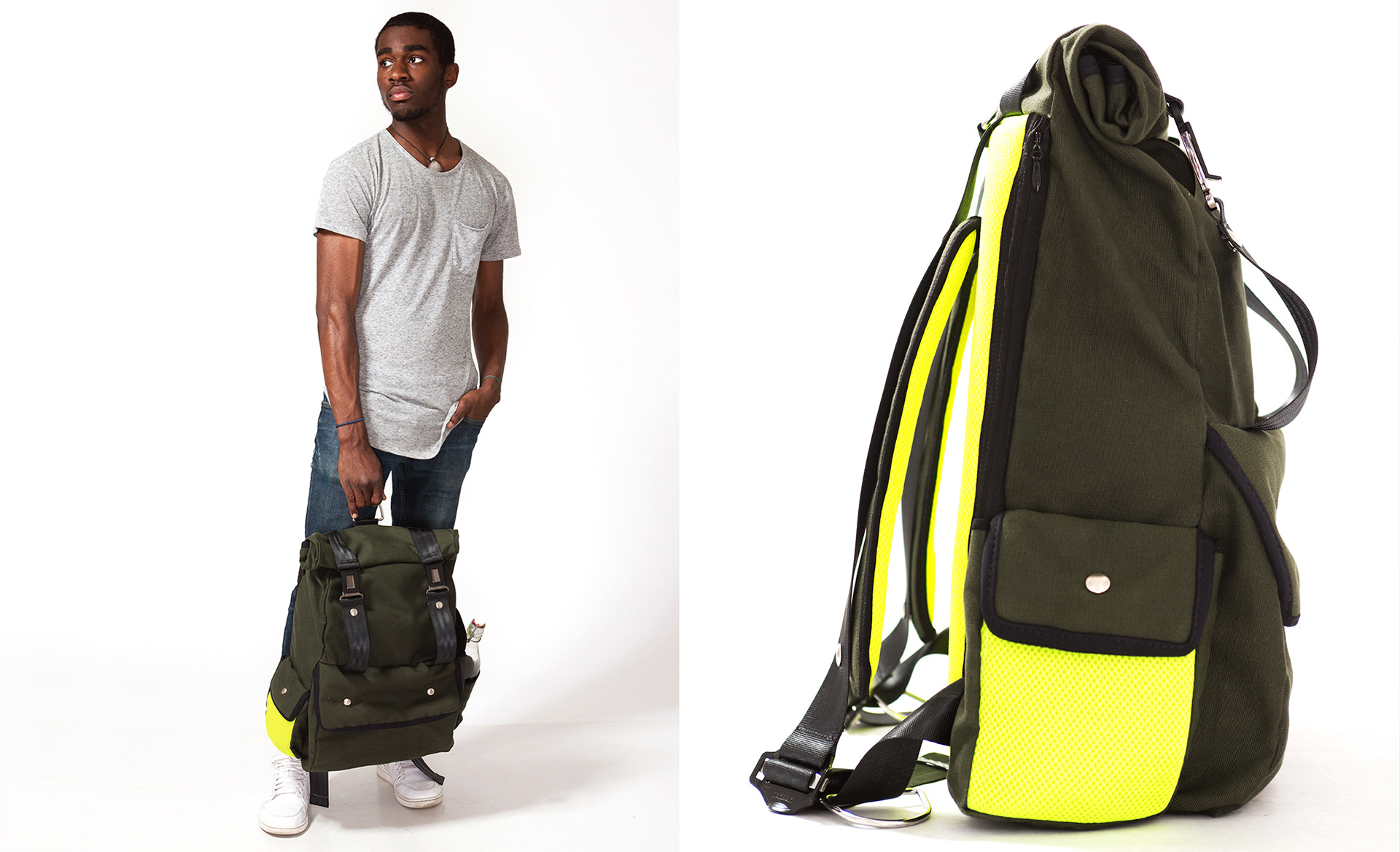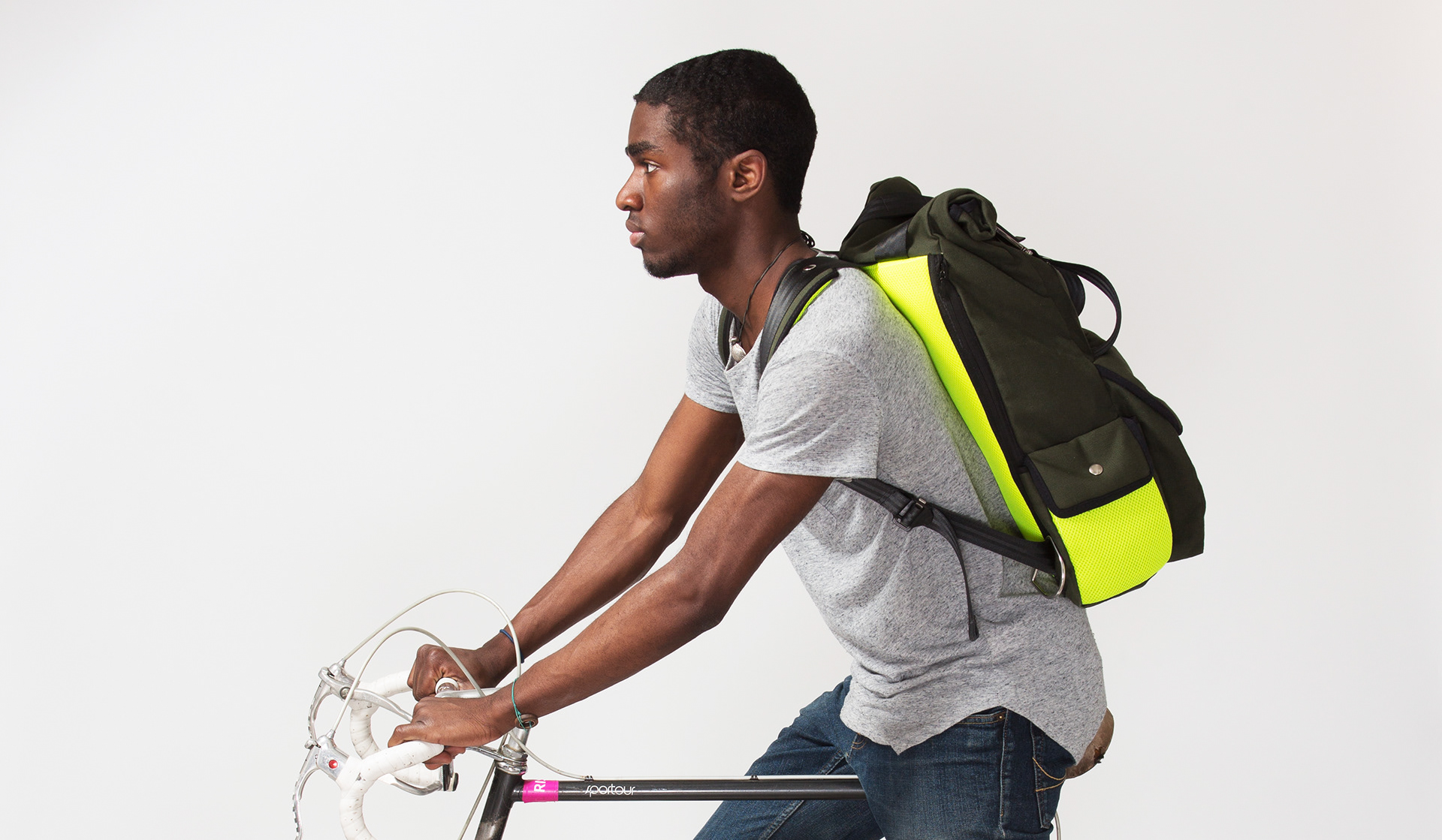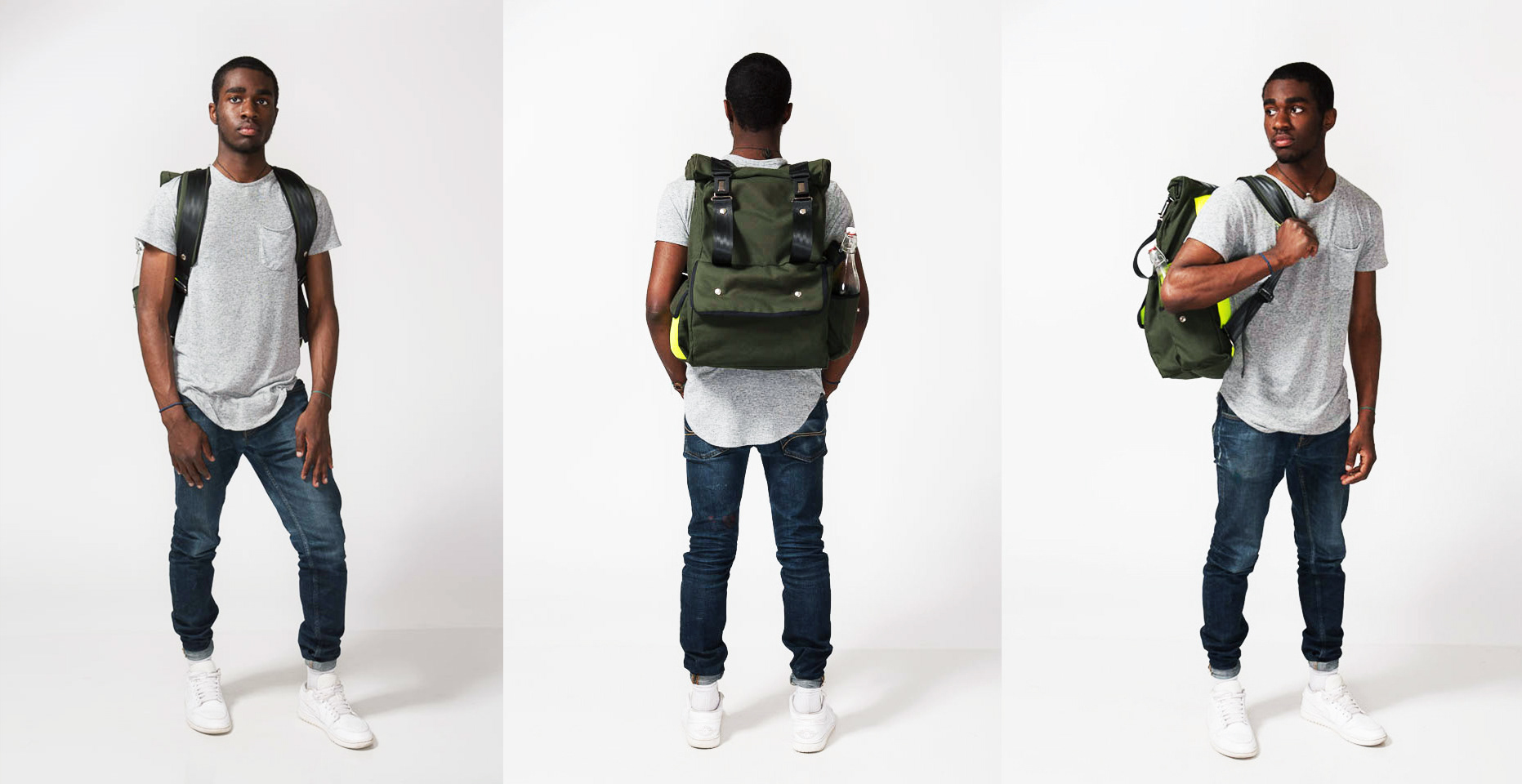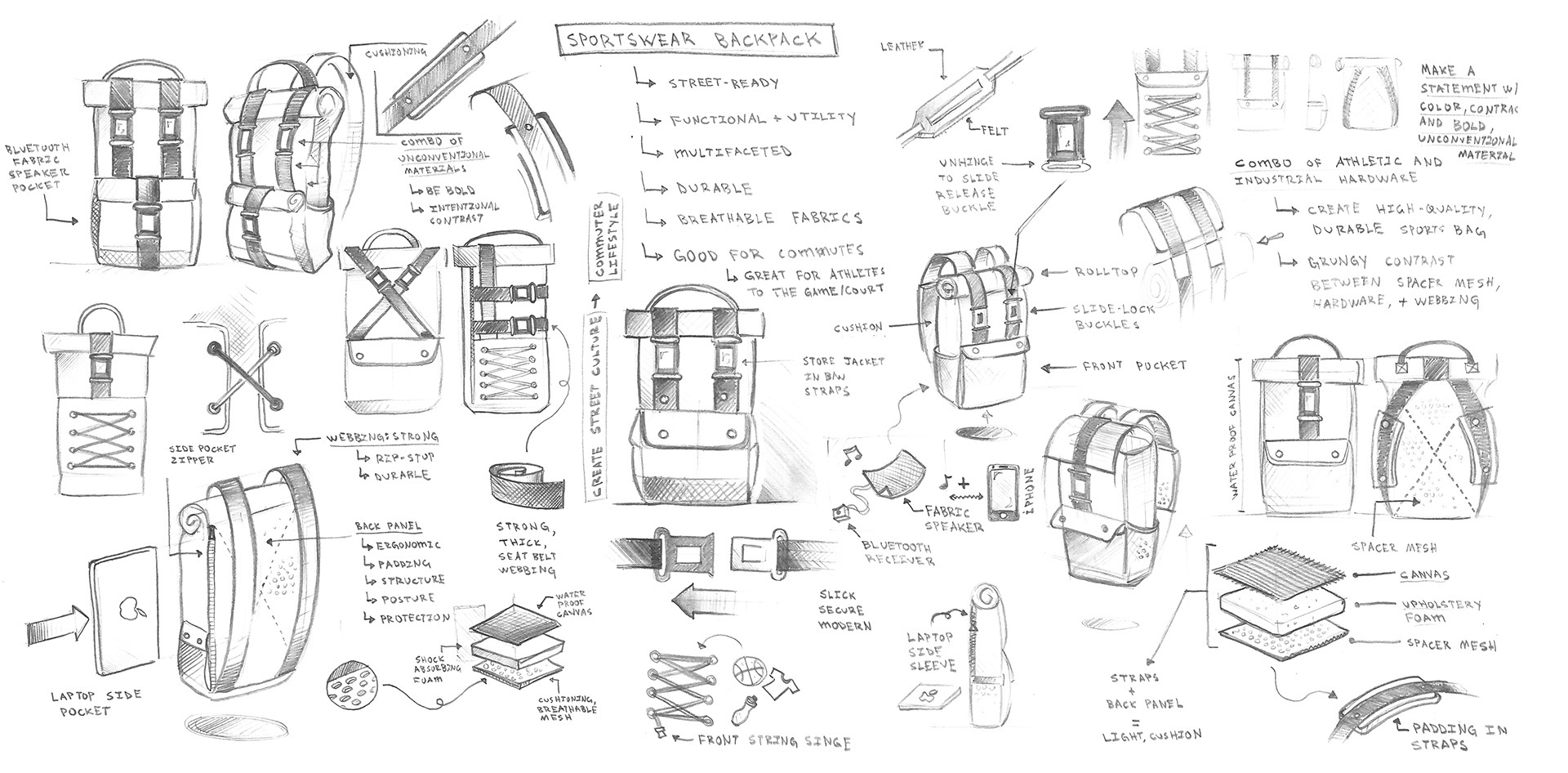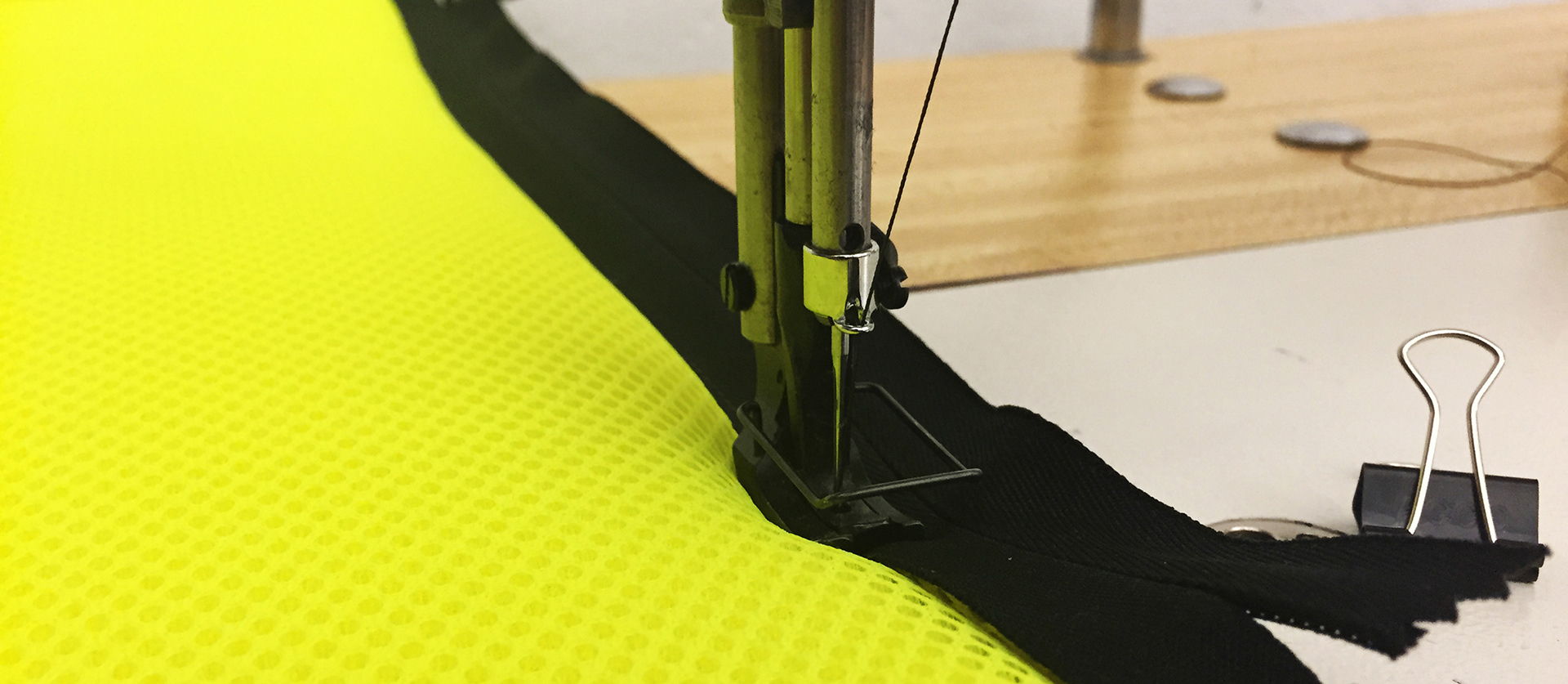 Fabric, bendable speaker was soldered to a bluetooth receiver and sewn into the exposed spacer mesh side pocket.