_SYPARTNERS WORK






Background



SYPartners is a design strategy firm and consultancy aiming for greatness through transformative design. The projects and clients at SYP are quite diverse, and the work is often very vision and purpose focused, challenging both teams and clients to constantly collaborate with one another. 

https://www.sypartners.com



Outcome
At SYPartners, I was a designer working at the intersection of culture, business and brand to help leading innovative companies redesign and re-imagine their futures. From collaborating with Kaiser Permanente CEO, Bernard Tyson, to Laurene Powell Jobs, projects I worked on were often mission-driven, helping leadership grow and evolve culture.
Clients:
Google Industrial Design Team
Adobe Creative Cloud Team
Kaiser Permanente Leadership
Laurene Powell Jobs​​​​​​​
Project:

Culminating a multi-year long engagement with Kaiser Permanente's CEO and leadership on how to rethink and reimagine healthcare in America, this leadership summit was designed to help immerse the top 300 leaders at Kaiser Permanente on a shared agenda for the company. The environmental design was laid out for top-level employees to walk through the space and read about leadership's perspective on how Kaiser Permanete could show up in different facet's of their patient's lives.
Tasks: Environment Design, Typography Layout, App Design, Printed Collateral, Image Editing, Art Direction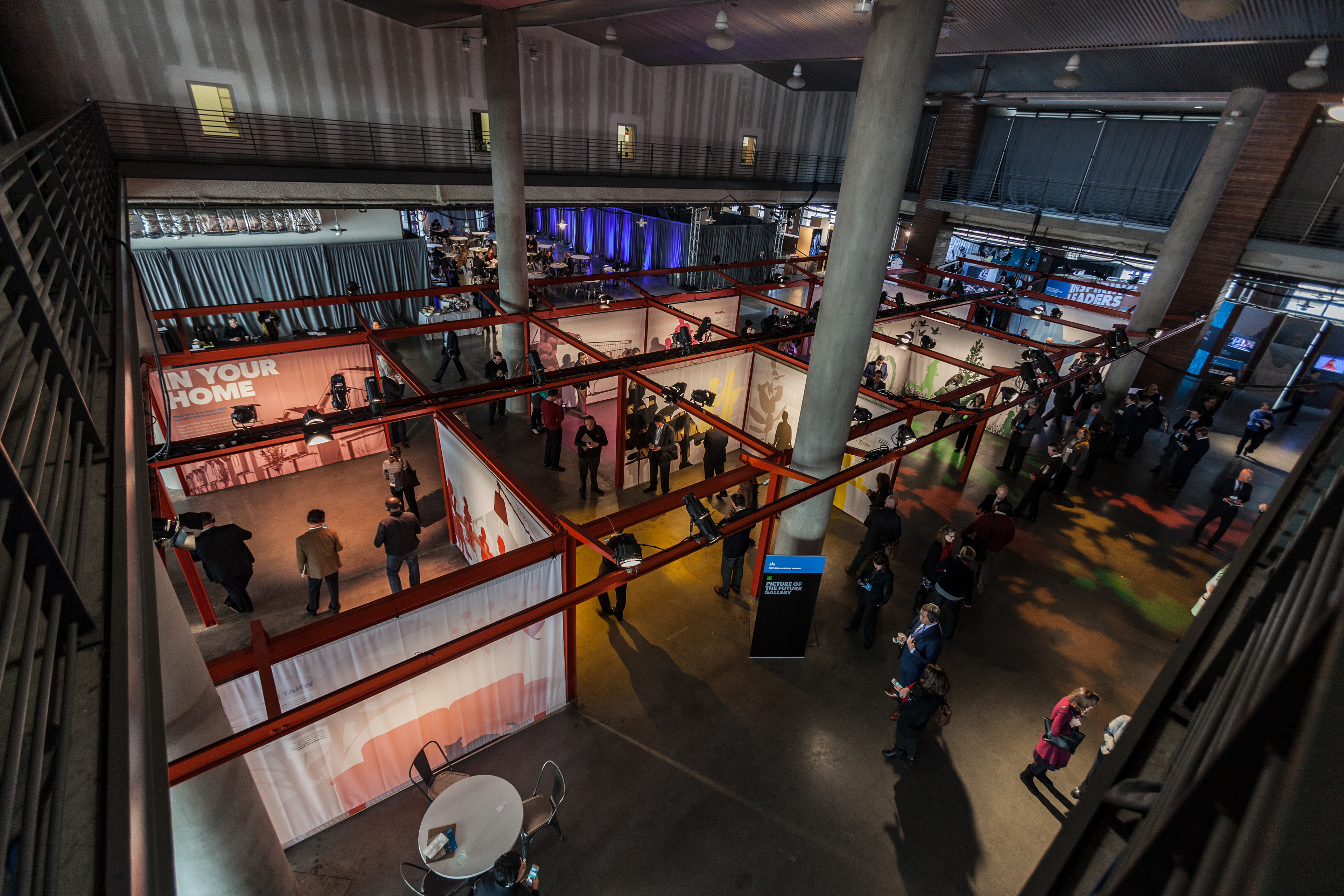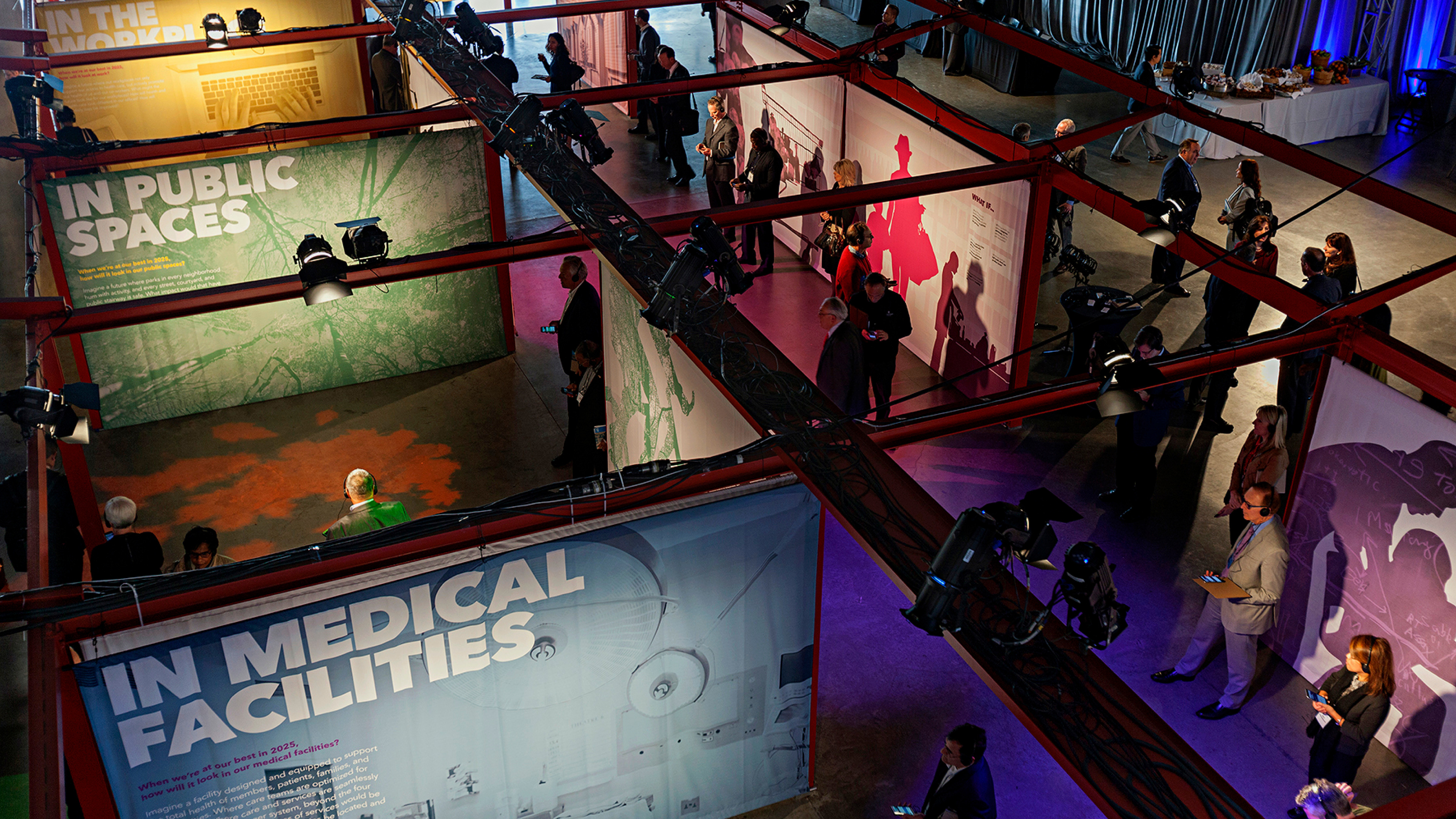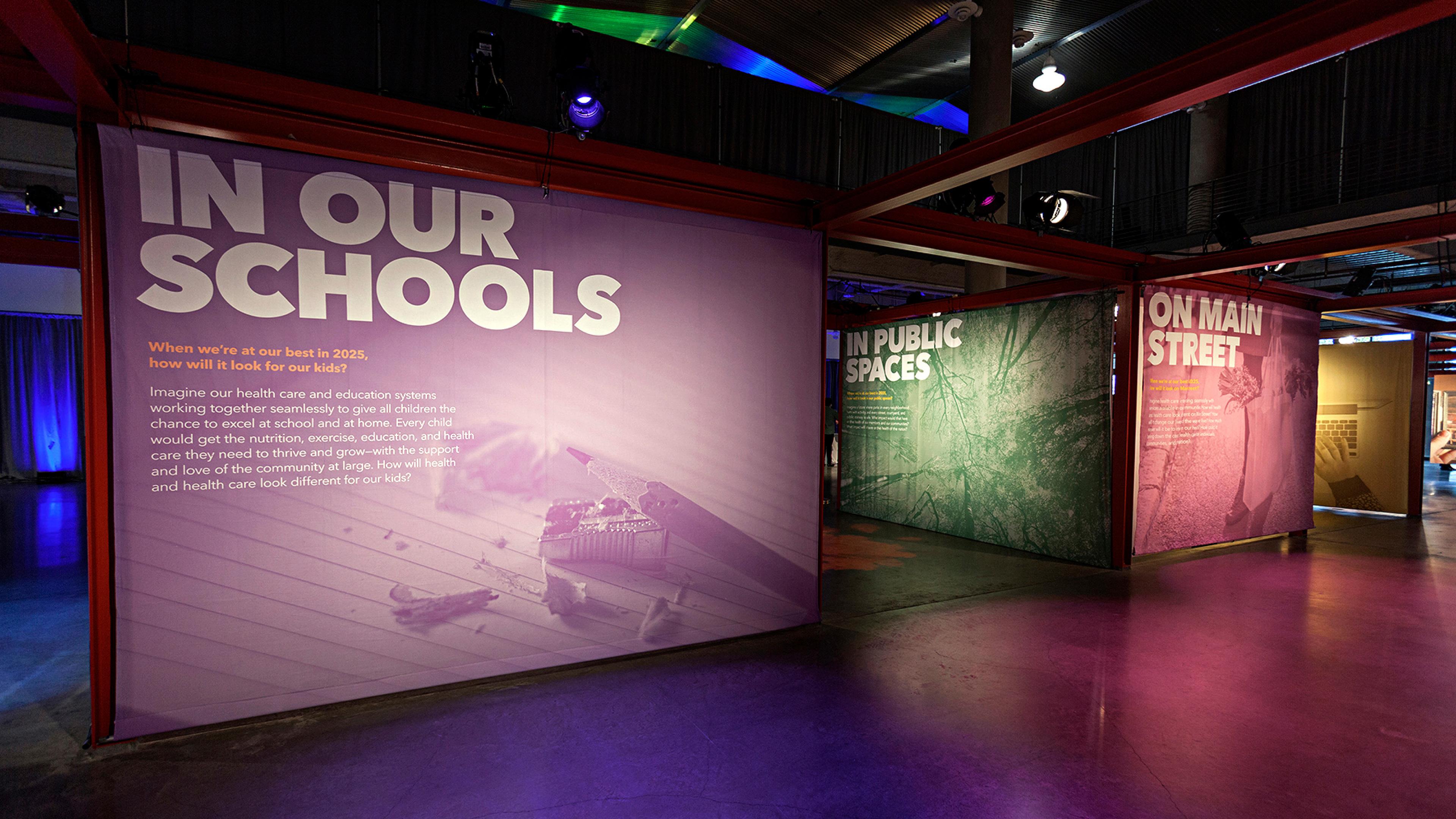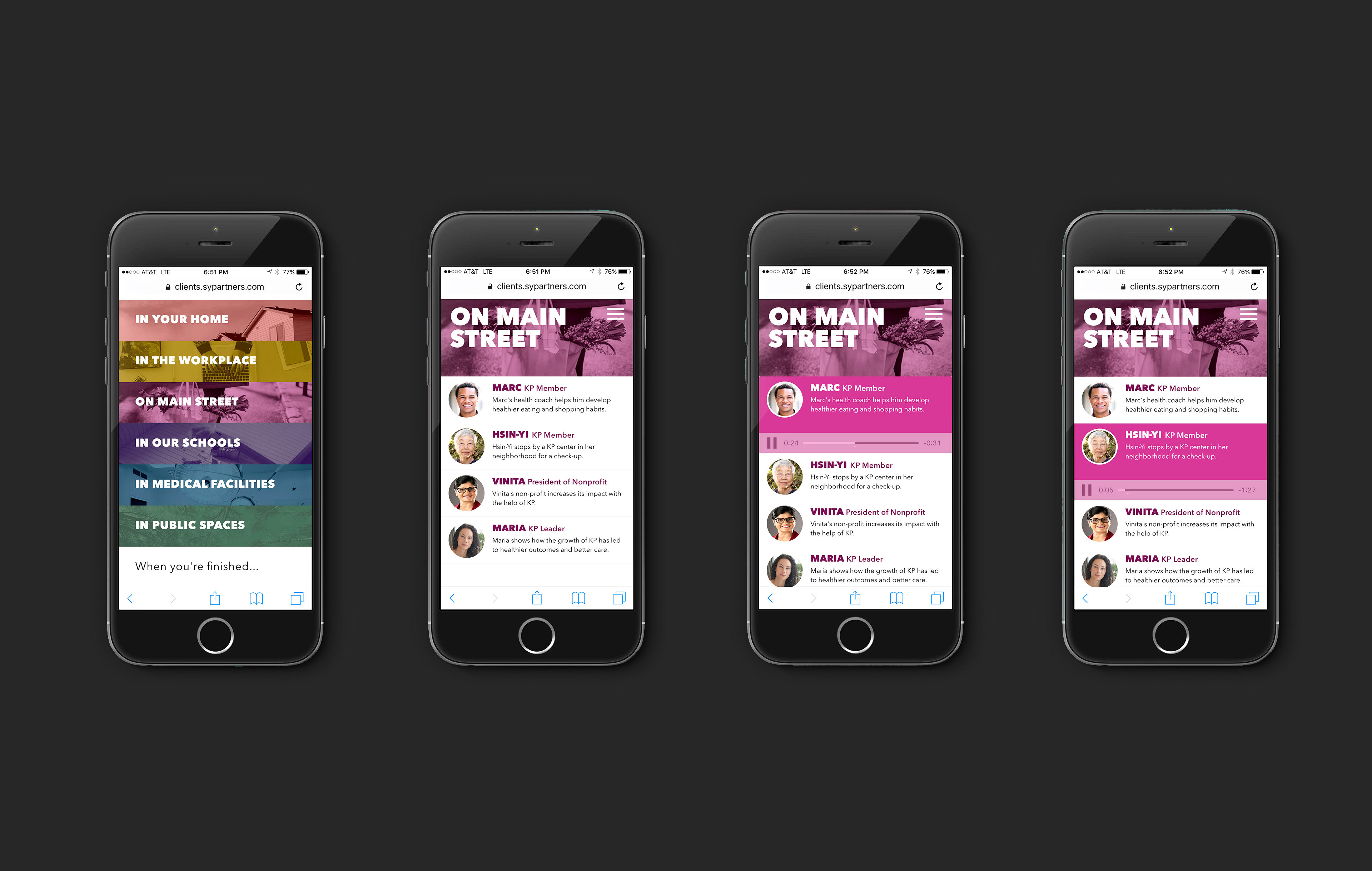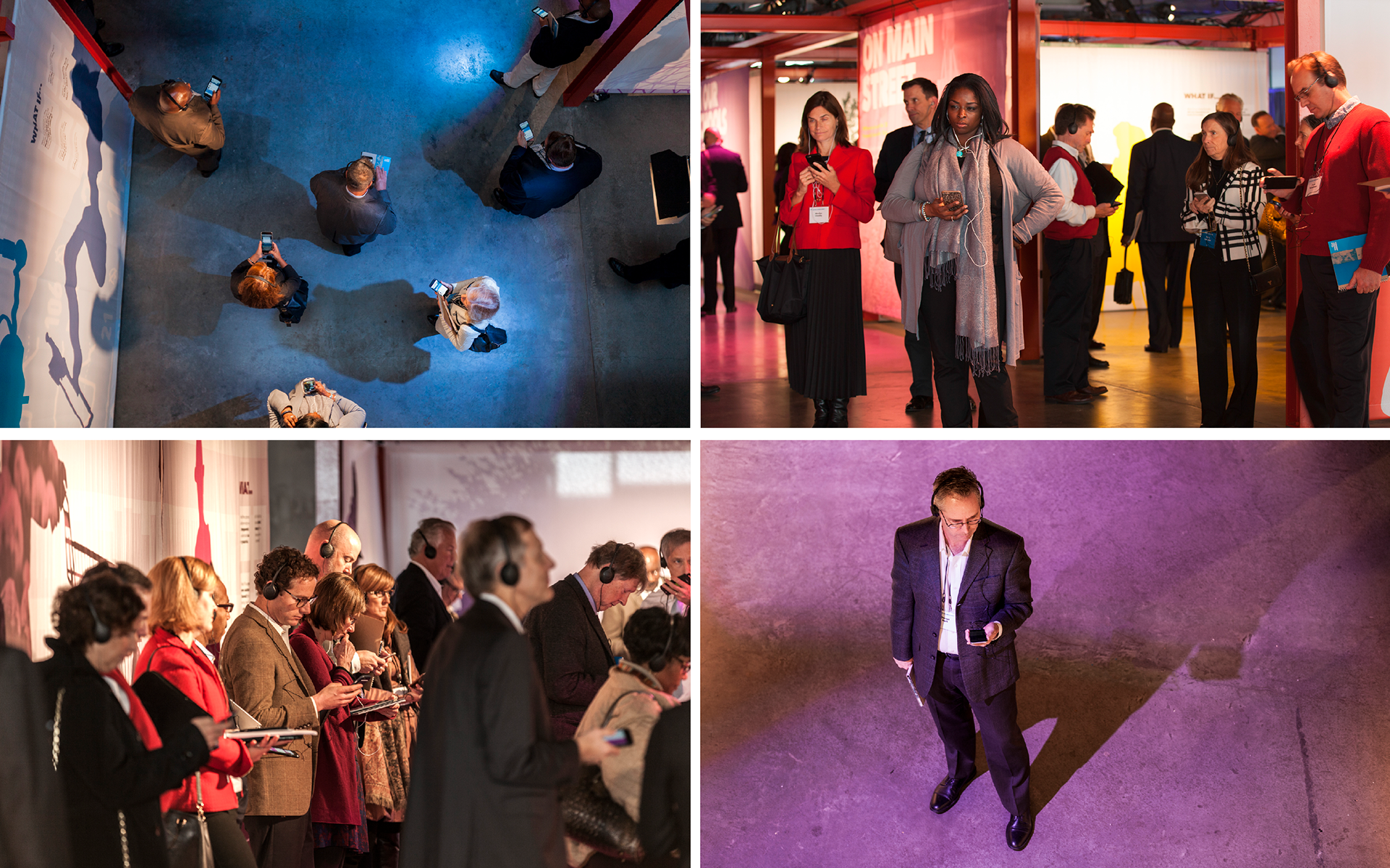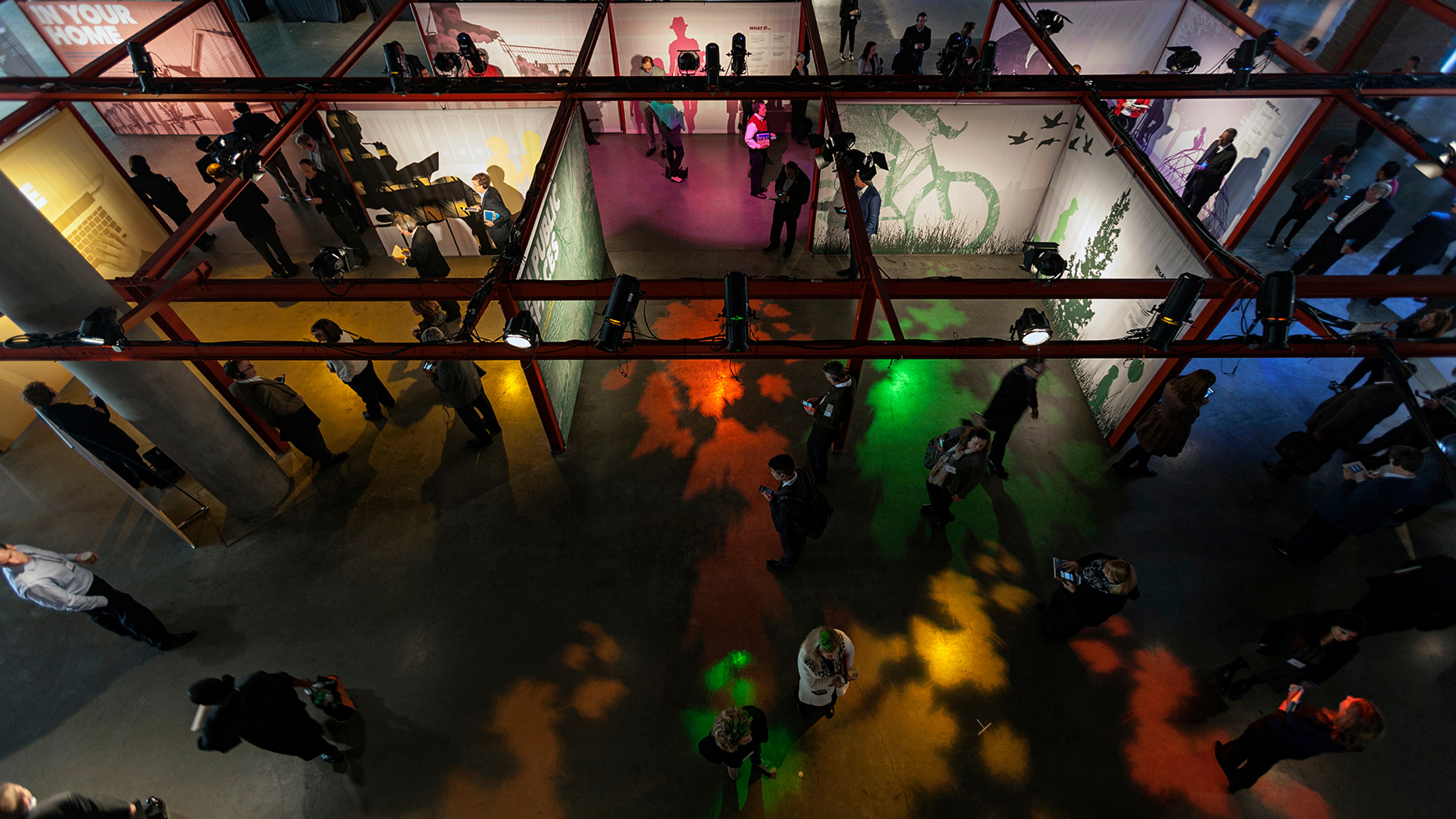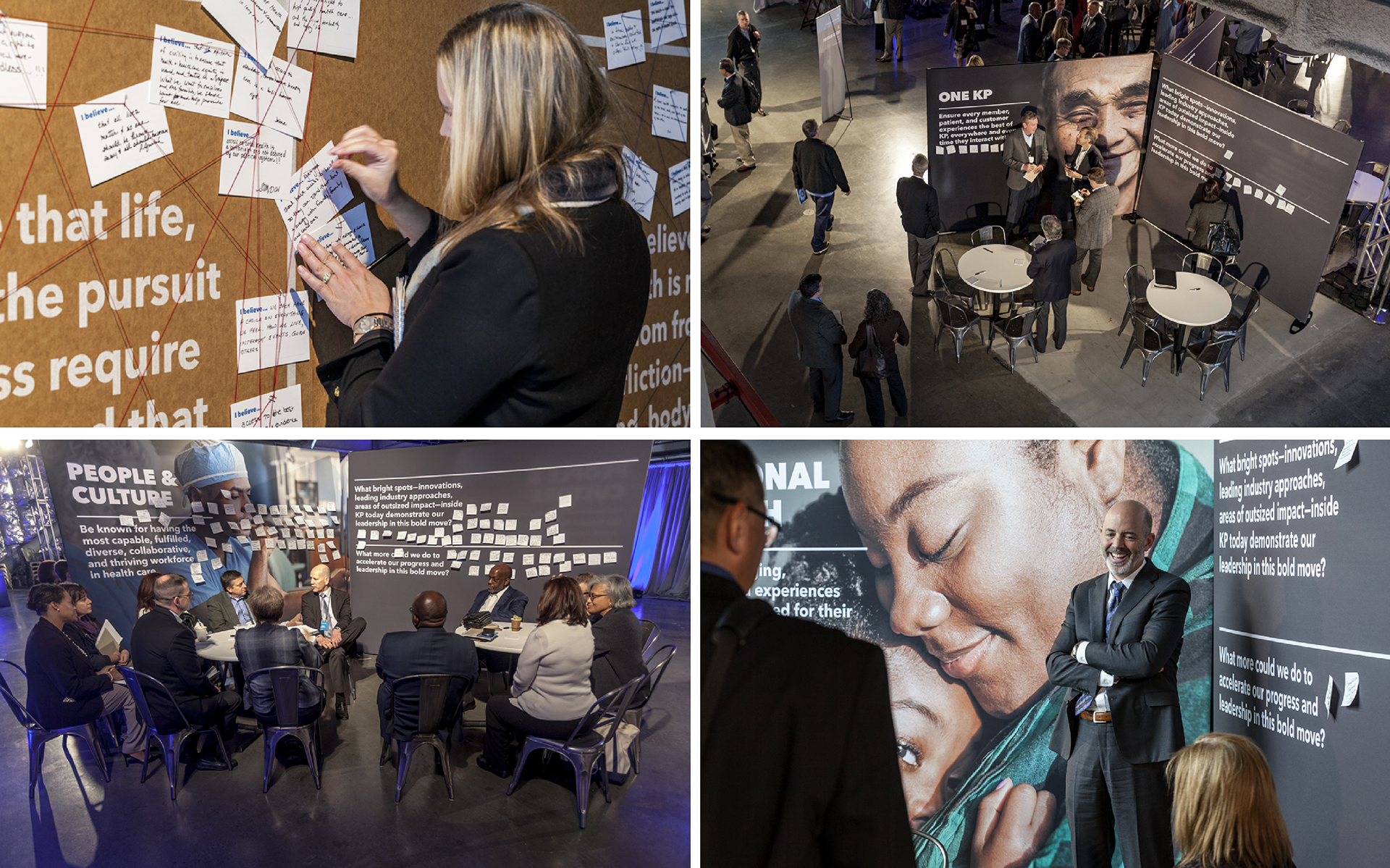 Some process sketches below: