_SAWAGUCHI BASKETBALL HIGH TOPS
Background
"What I want, is a black with feeling."
—Charles Eames, gesturing with cupped hands when asked about color choice for one of his chair designs. 
Inspired by traditional leather craftsmanship, Y-3 footwear, Adidas NMD Backpack design and Mil-Spec Monkey hardware, I set out to create a basketball shoe that marries street-style with ankle support in a high top silhouette.
Outcome
The Sawaguchi Basketball Shoe is designed for lockdown support for quick and lateral movement. The cobra buckle straps tighten around the top of the foot to provide extra structural support when making quick cuts on the court.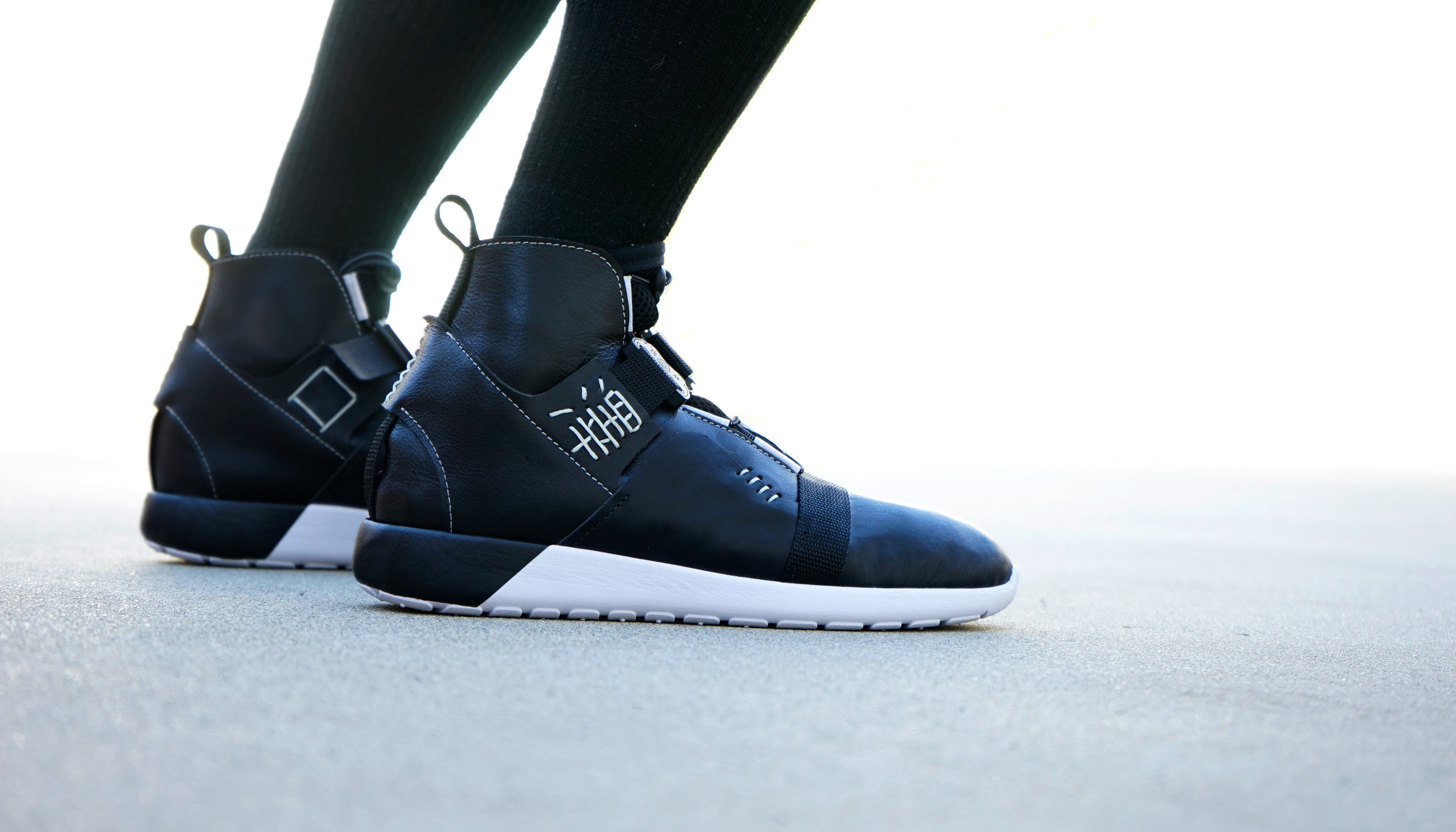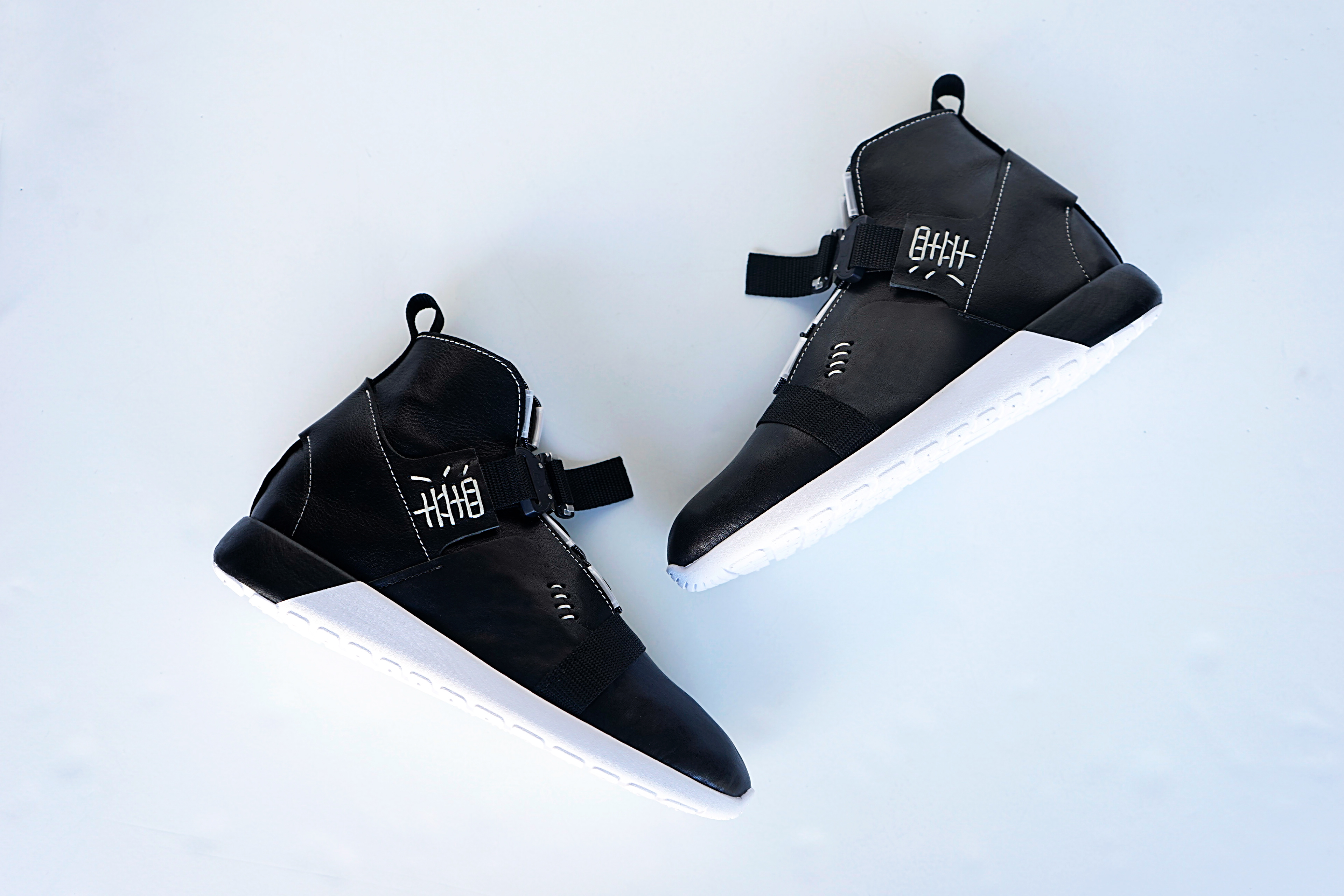 Stand out even in the dark: stitching details hand-sewn using glow-in-the-dark, beeswaxed leather thread.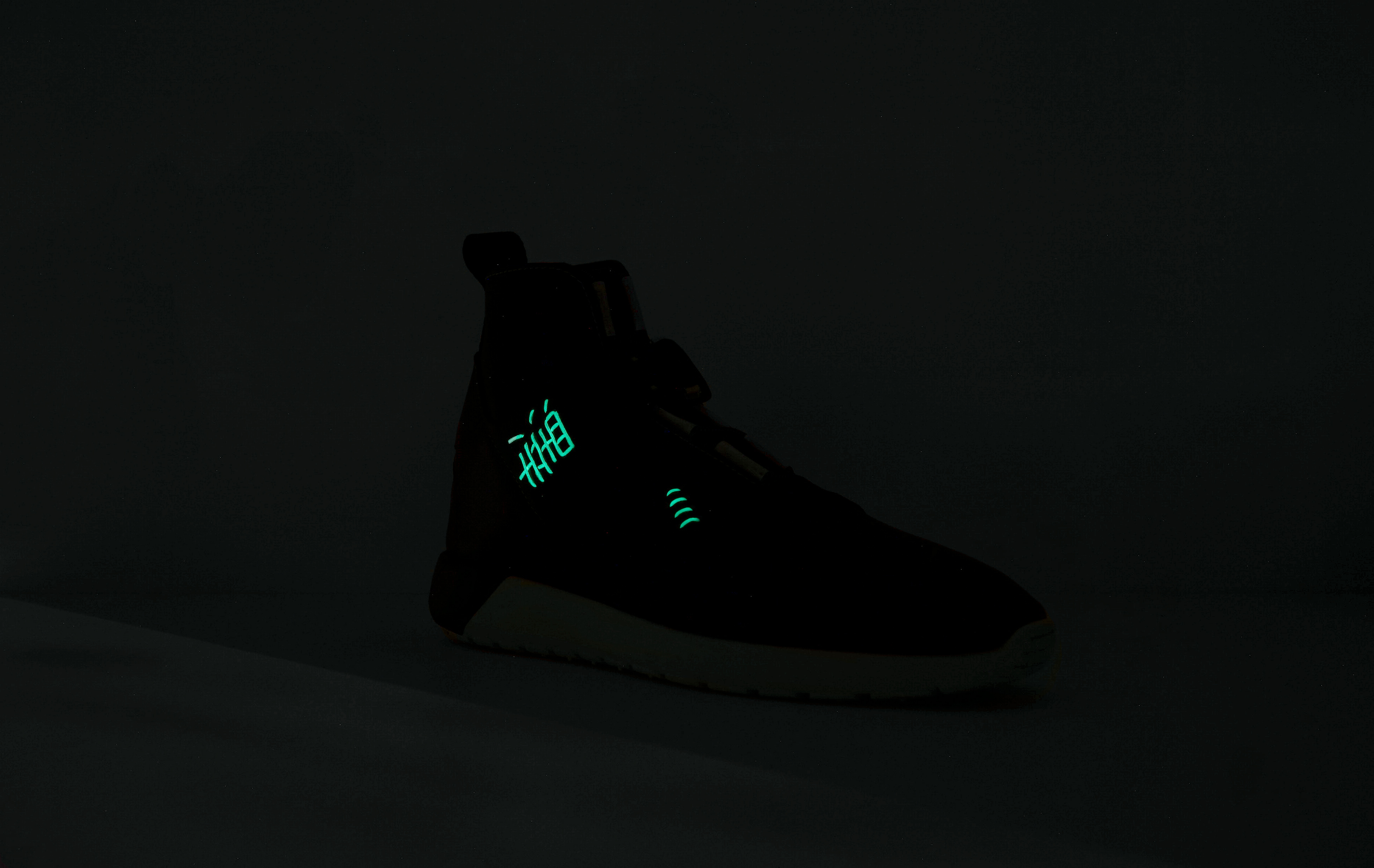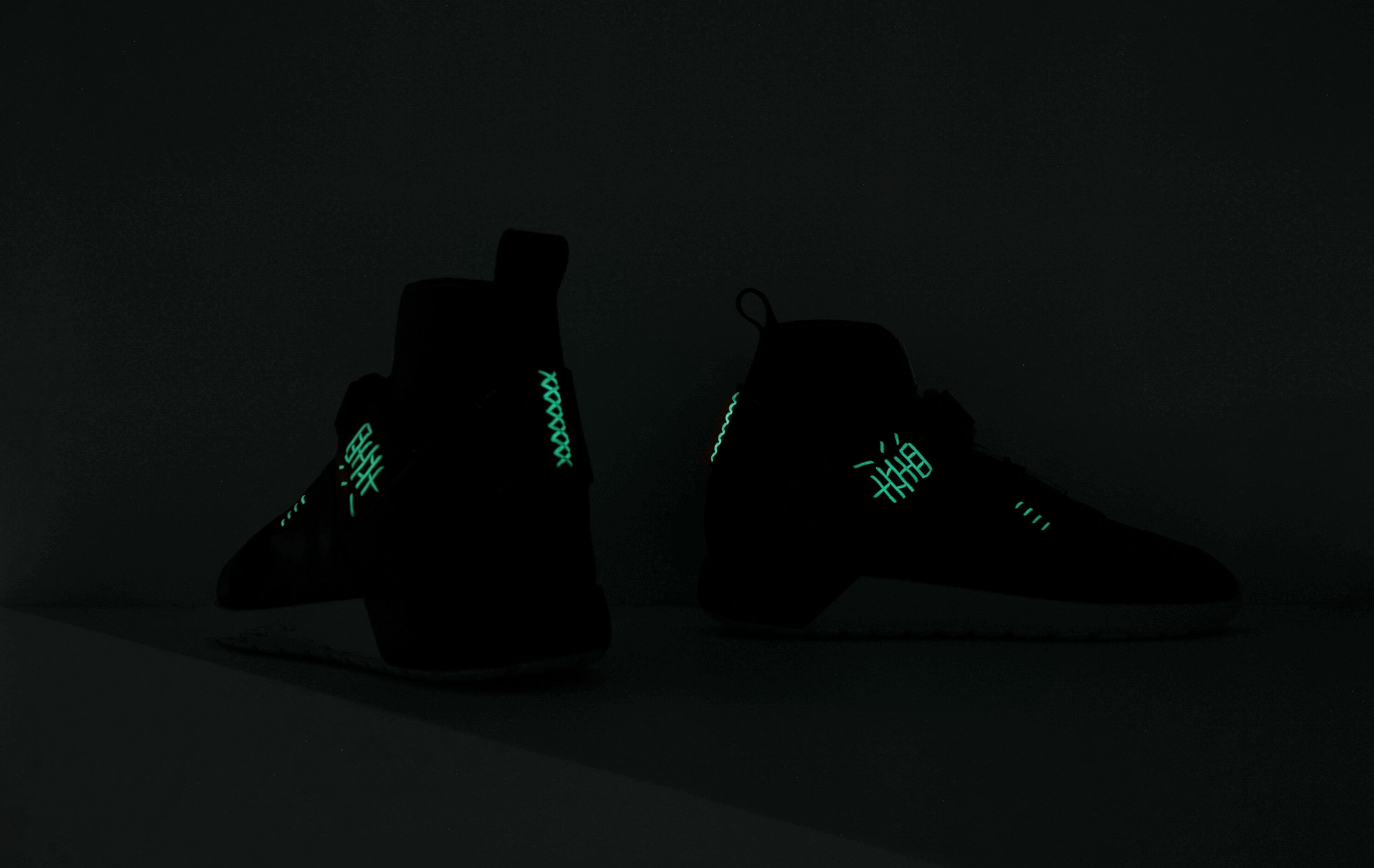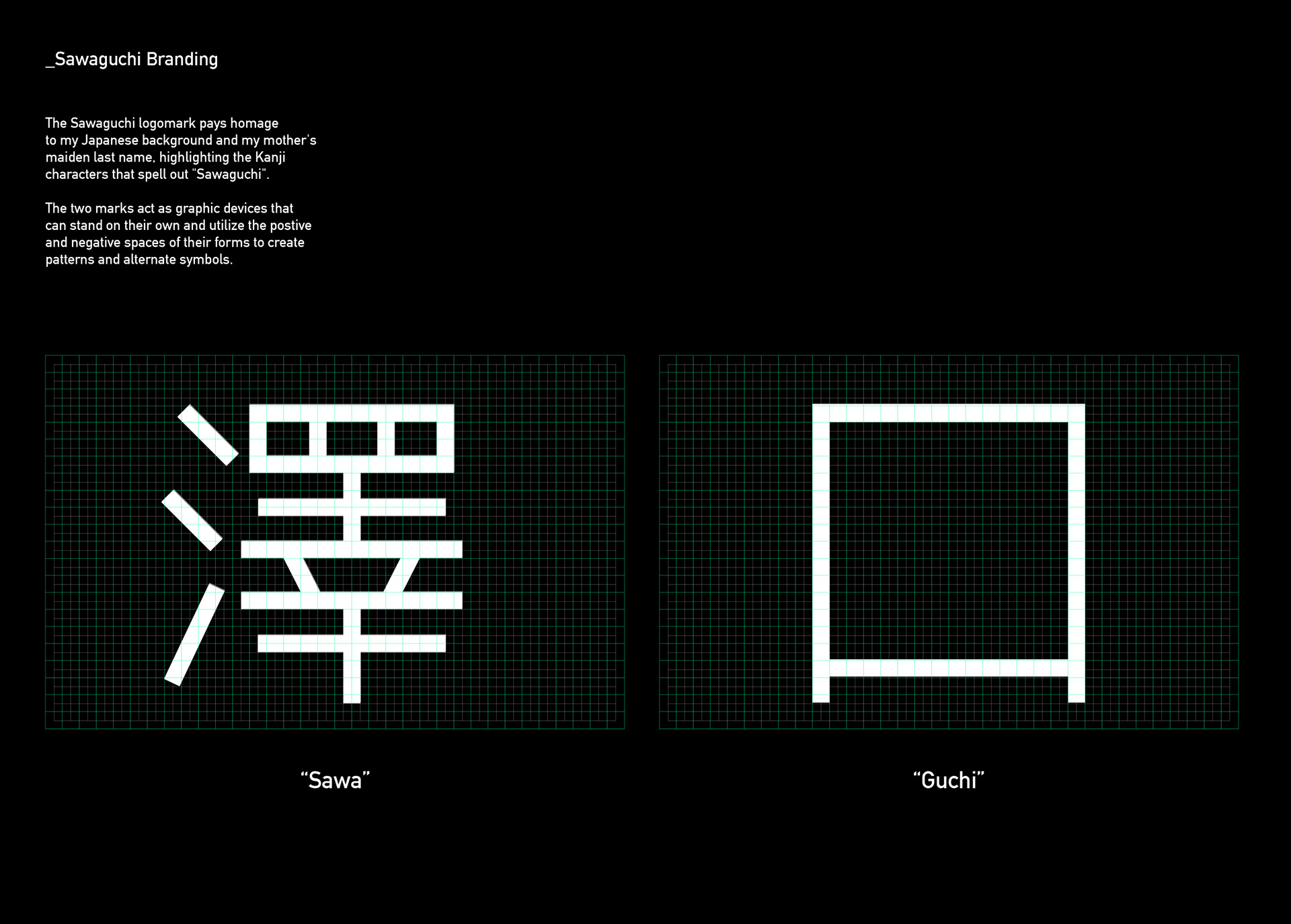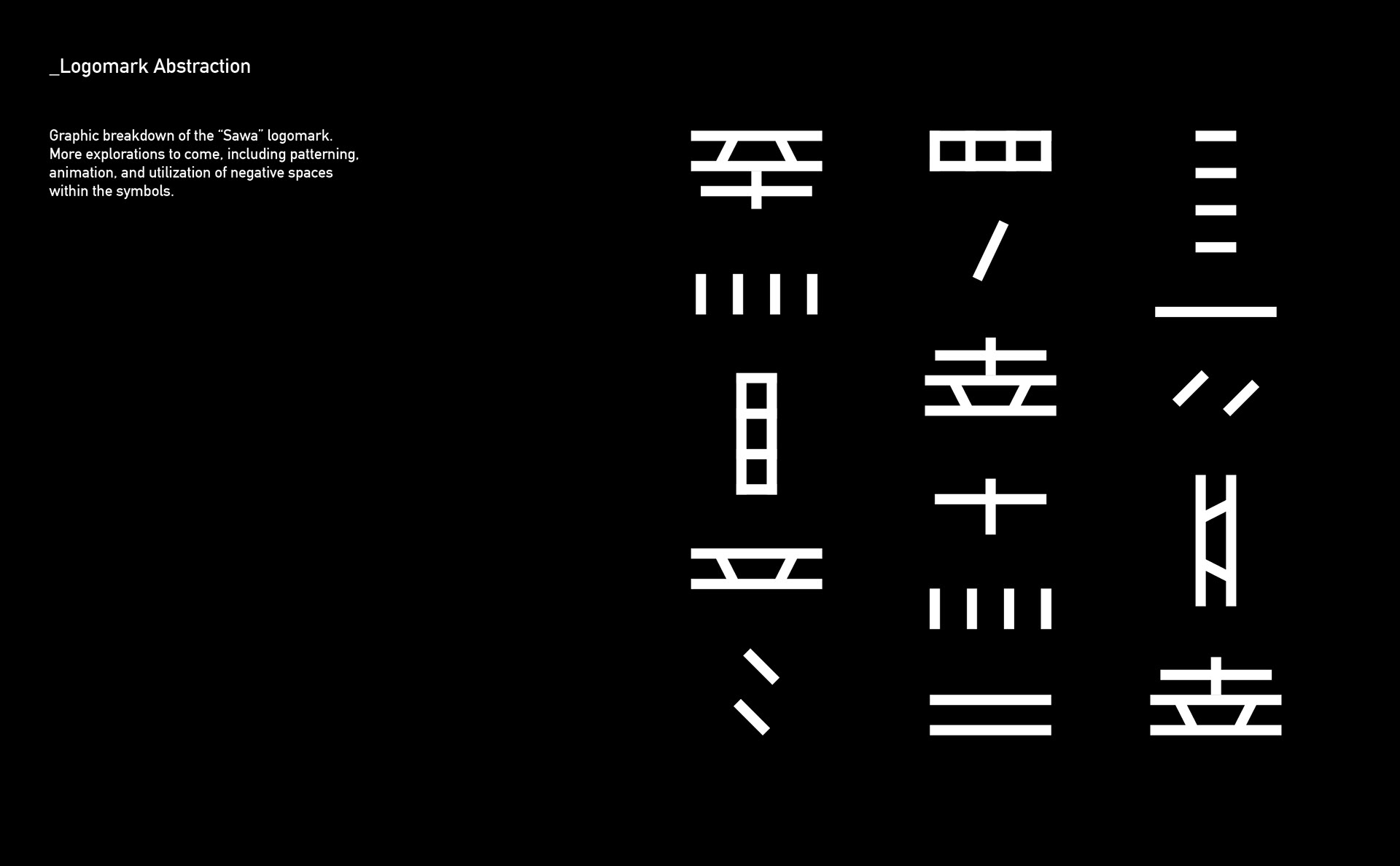 _Inspiration
Below is a collection of product design imagery and moodboard references that helped inform the visual aesthetic of my design.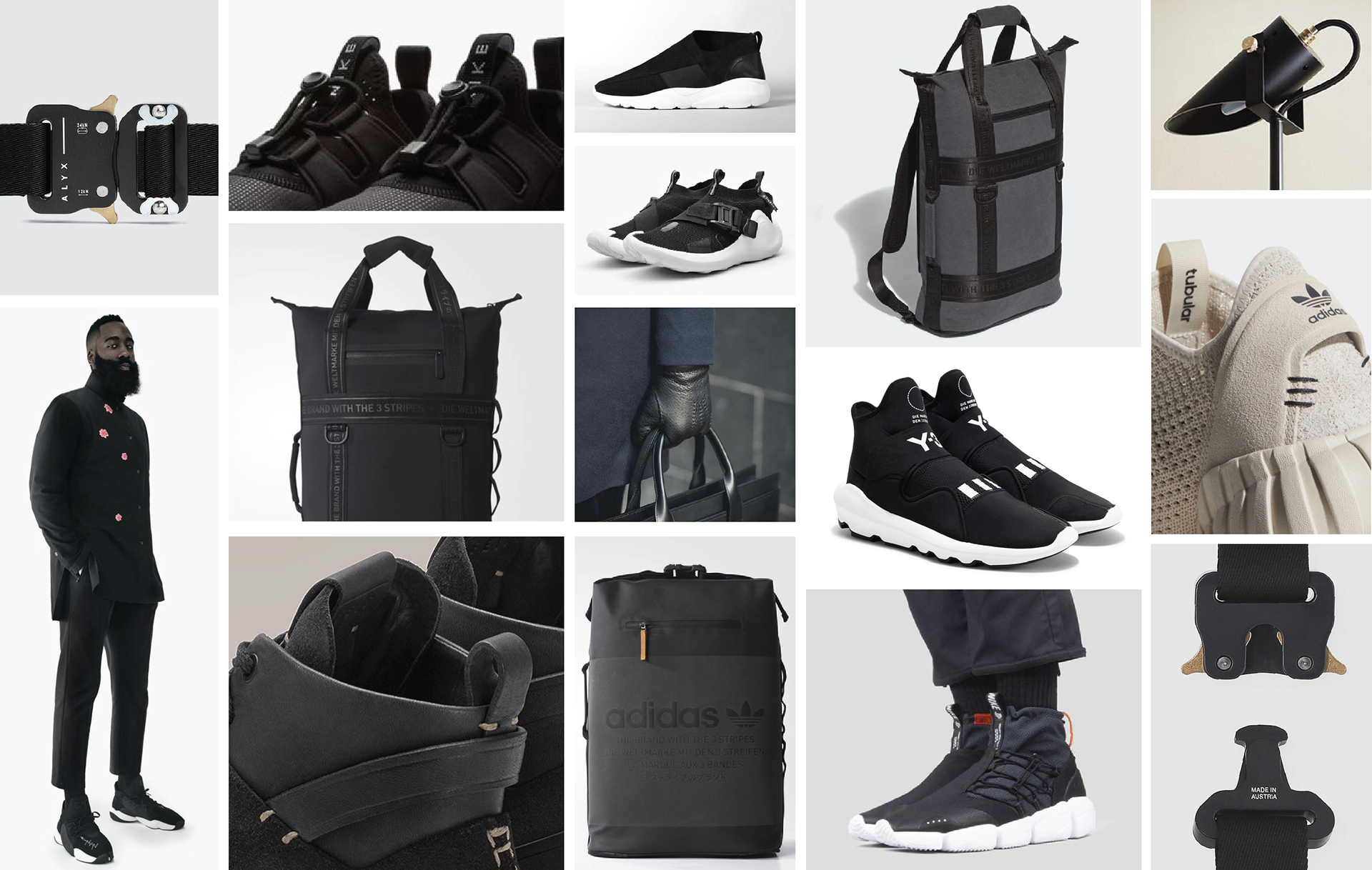 _Design Process
Below is a series of images highlighting my design process when creating the Sawaguchi Basketball High Tops.